Today`s Jāņi - the national Latvian festival + holiday. I love it.
Here`s what our beloved wikipedia says about it:
Jāņi

(pronounced [jaːɲi]) is a Latvian festival held

in the night from 23 June to 24 June

to celebrate the summer solstice (

Midsummer

), the shortest night and longest day of the year. The day of

Līgo

([liːɡu͡o]) (23 June) and the day of Jāņi (pronounced [jaːɲi]) (24 June) are public holidays, and people usually spend them in the countryside. The festival's eve

Jāņu vakars

([jaːɲu vakars]) is held in the evening of 23 June and goes on all through the night Jāņu nakts ([jaːɲu nakts]) , where people Līgo (sway) into the following day.
I just might add that Jāņu vakars is also called Līgo vakars. Everybody stays awake till the 24th June`s sunrise and during the night līgotāji (the people, who celebrate this festival) eat traditional caraway seed cheese, drink home-made beer, sing Līgo songs (and boy oh boy! believe me - there are A LOT of them. They`re centuries old and still sang today), dance, jump over the bonfire (tradition) and do hundreds of other things. Cheese is also usually home-made. This fest is lots of fun.
I`m going to my countryside this year to celebrate Jāņi with all my of family, and I actually think that it might be nice as there will be all of my other relatives which include cousins, aunts, etc, etc. Basically, it`ll be something like this HUGE family gathering and everybody will be there.
Oh, I forgot to add that every girl/woman wears a wreath of flowers, that have been gathered in the meadow - it traditionally includes daisies, cornflowers, goldilocks, cleavers and tons of other flowers which can be found in a meadow in the middle of June. Men, whose name is Jānis, wear a wreath that`s made from oak leaves.
So, since I still need to buy some food for tonight (since cheese isn`t the only the thing that`s eaten in this fest, as well as beer isn`t the only beverage drank) and then I`m off to the oh-so-pretty countryside, have a great day/night, depending on where you`re located and I`m off, darlings!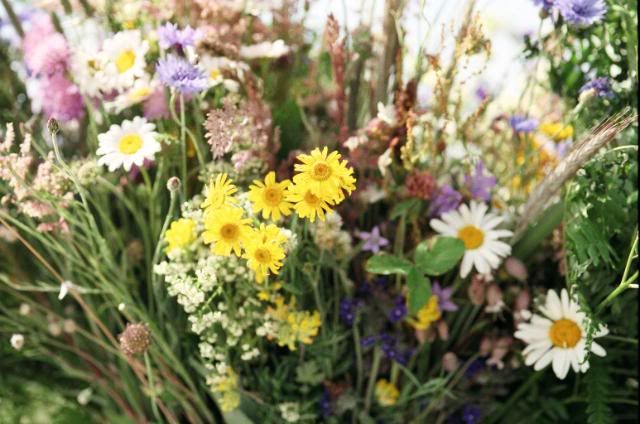 p.s. it`s official - I am addicted to Regina Spektor.
currant of the day:
* regina spektor - man of a thousand faces
* i. kalniņš - viņi dejoja vienu vasaru
(
http://www.youtube.com/watch?v=UZ54hprWrJI&feature=related
)